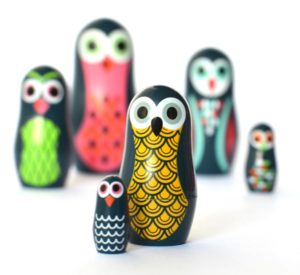 Our version of the classical Matryoshka doll is a collection of
animals, people and robots.
Made of molded plastic, they are lovely to play with but also look
great as decoration on a shelf in the living room.
Collect them all or choose your favorite set.
The material is tested and safe.
---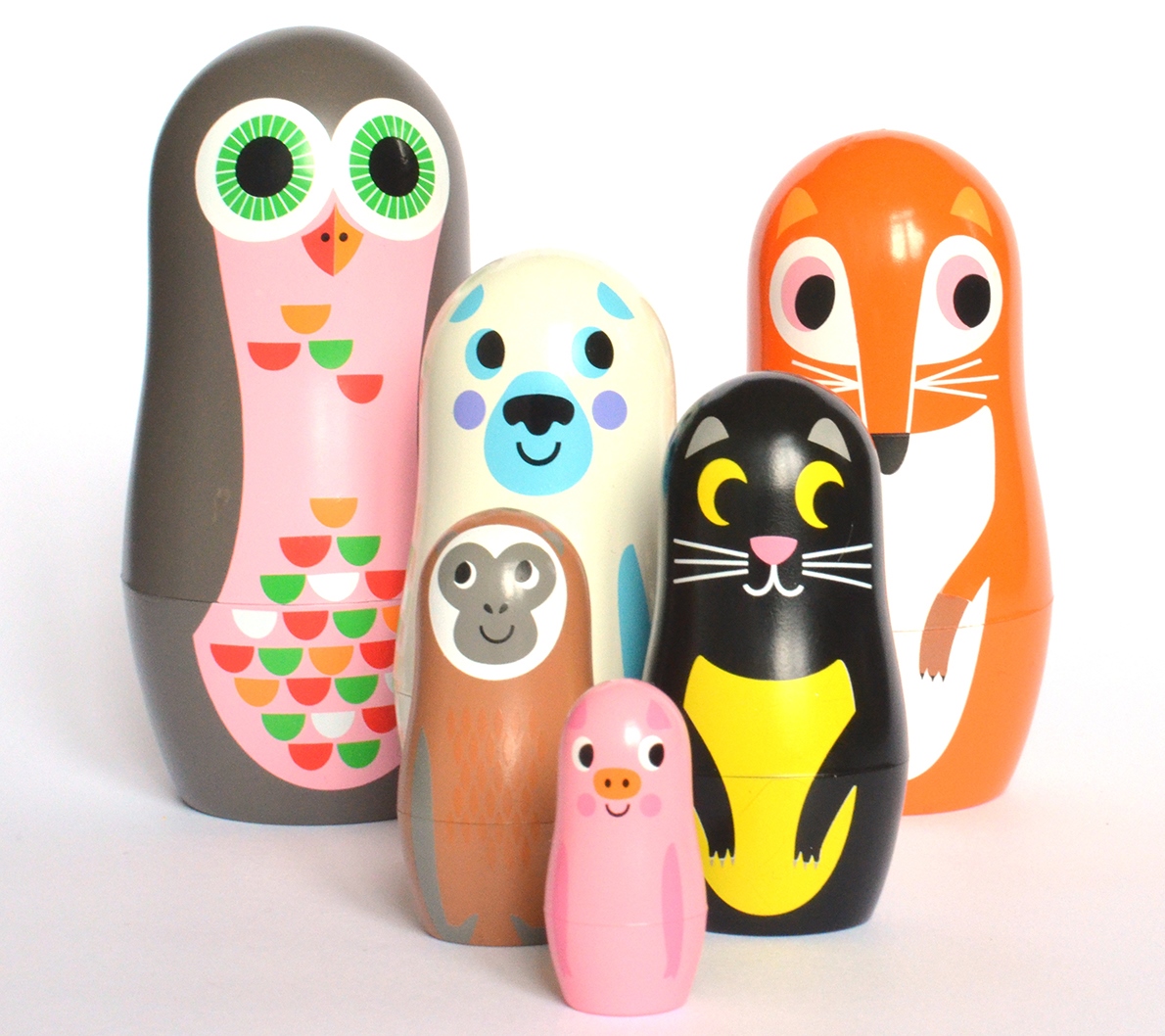 Animals 2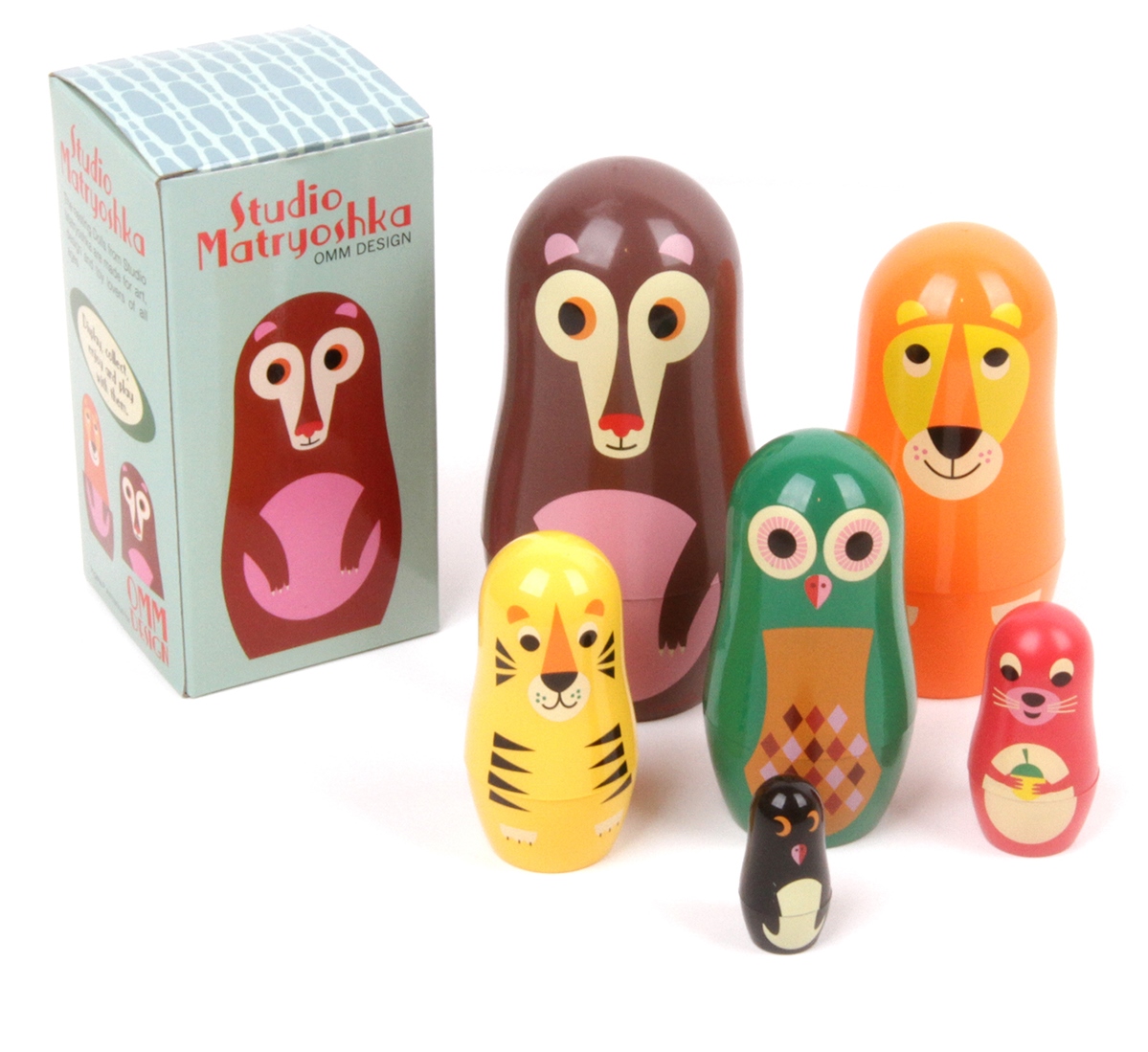 Animals 1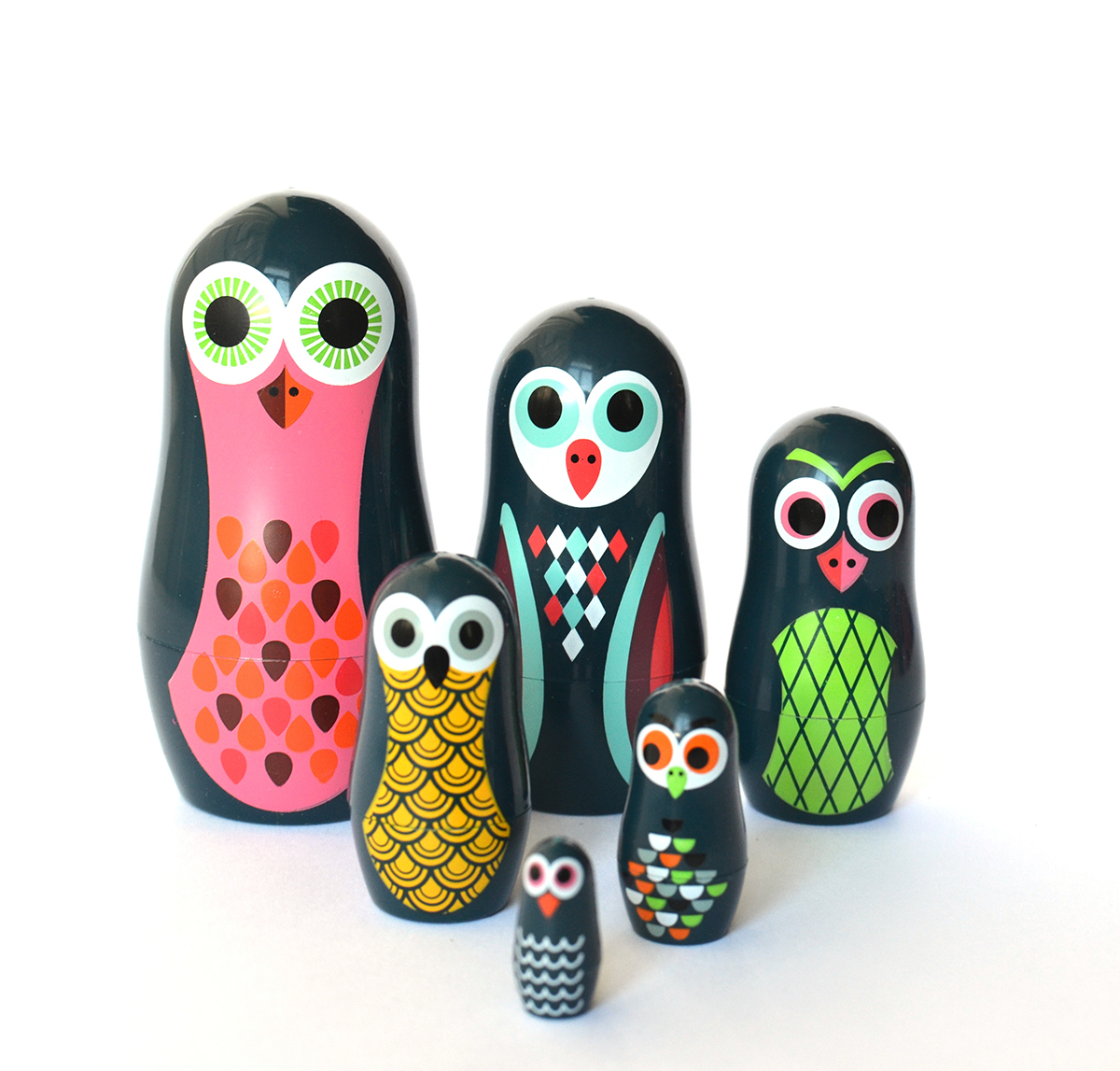 Pocket owls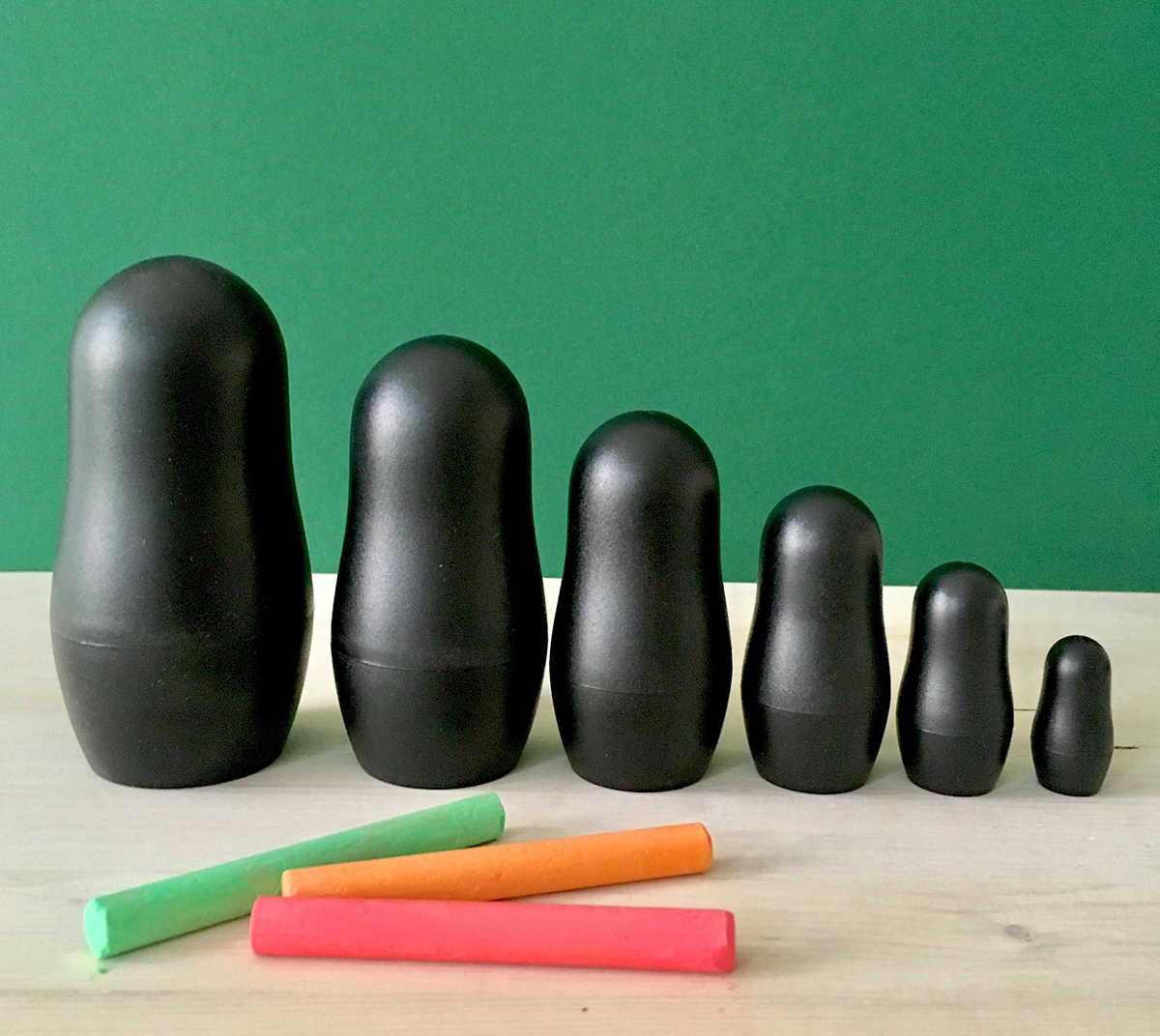 Chalk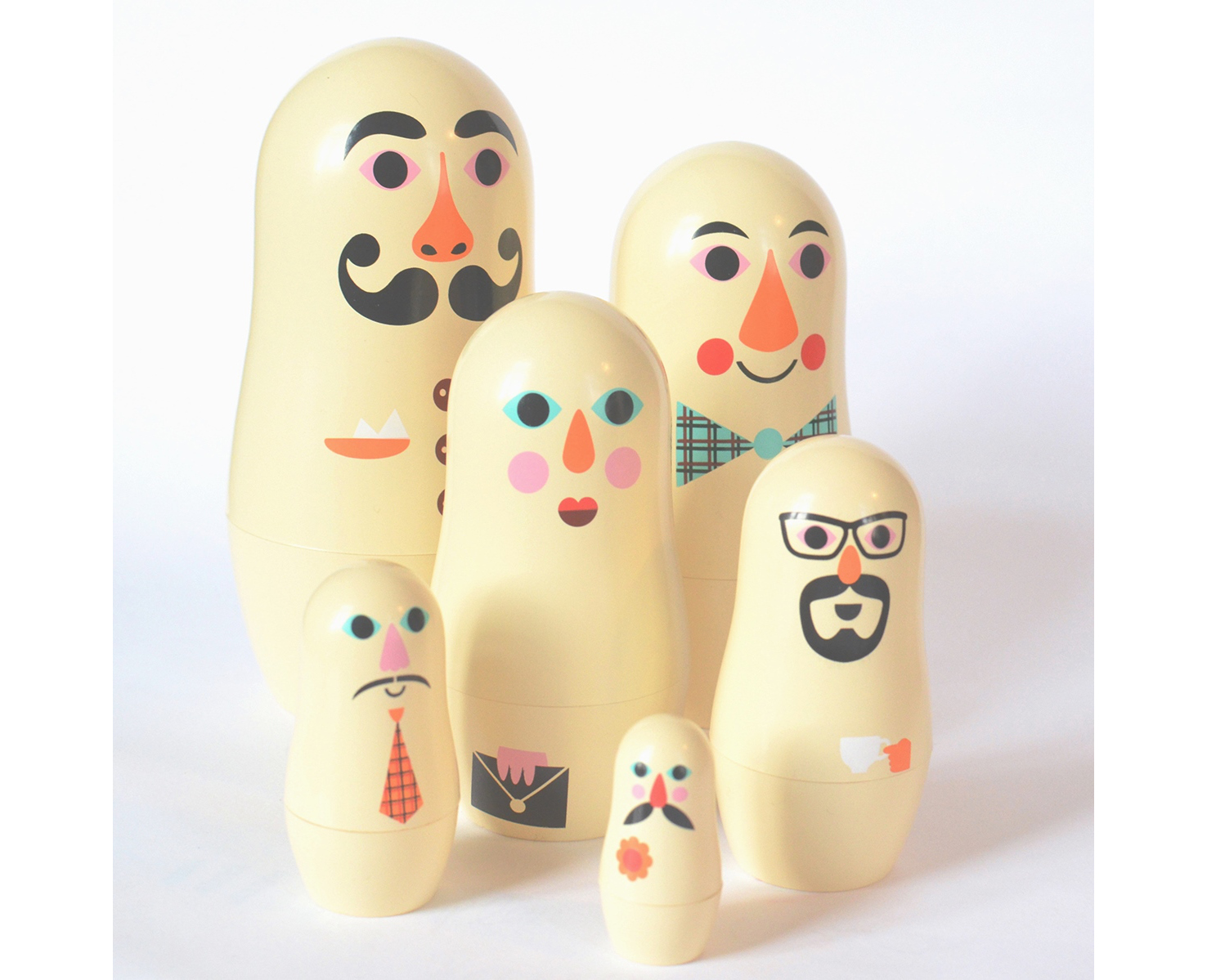 People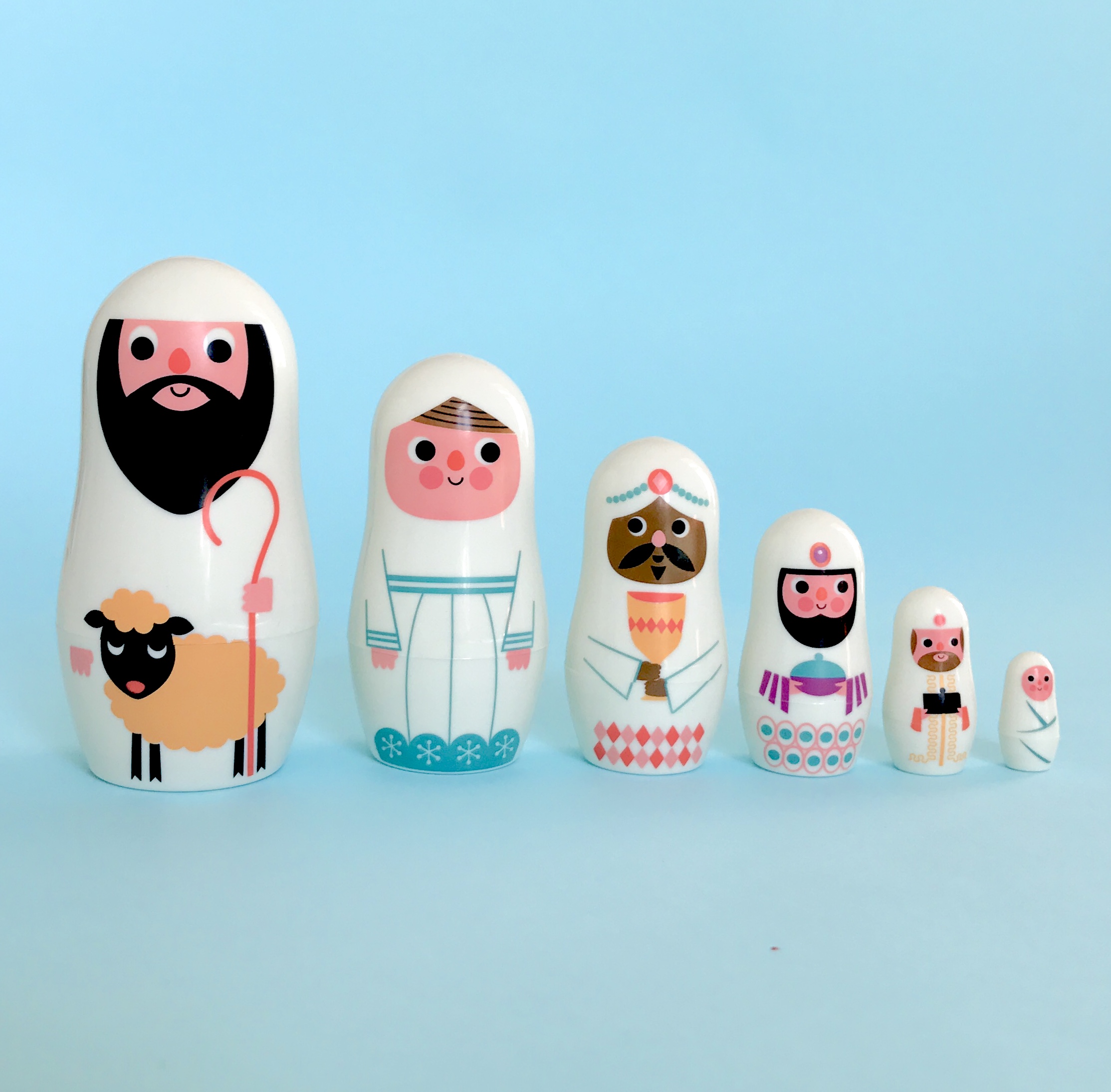 Pocket Crib
Chalk

Studio Matryoshka
Chalk

Matryoshkas with a chalk board like surface. The package includes 5 chalks in different colors.

The dolls also looks great as decoration as they are, all black, without drawings.

Dimensions: The largest doll is approximately 11,5 cm and the smallest 3,5 cm.

Not suitable for children under 3 yrs due to small parts

Item no.: SM4G

People

Studio Matryoshka
People

Dimensions: The largest doll is approximately 11,5 cm and the smallest 3,5 cm.

Not suitable for children under 3 yrs due to small parts

Item no.: SM4P

Pocket Crib

Studio Matryoshka
Pocket Crib

Dimensions: The largest doll is approximately 8 cm and the smallest 2 cm.

Not suitable for children under 3 yrs due to small parts

Item no.: SM4M4