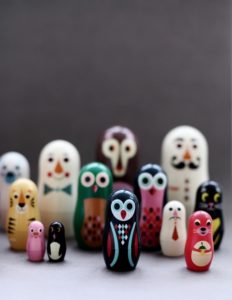 Welcome to us, OMM Design, the makers of a unique collection of design items.
A strong lead word for us is playfulness. Even if we have products that you can classify as toys we anyway do not have the feeling that we work with children's products, but more products with a bit childlike design that adults also can also buy for themselves. Every product is made with a lot of heart and personal involvement. We simply love what we do and we hope that shows in our products.
We are also the official distributor in Scandinavia of Sonny Angel, Smiski and GEE, collectible dolls by the Japanese company Dreams6.
We are based in Stockholm, Sweden, but our creations are appreciated by both adults and children all over the world. On this homepage you can see the items we currently have in our range. We only sell wholesale to stores, so if you want to purchase an item please search the map under "find a retailer", to find a store near you or a webstore that carry our products.
Photo: Sofia Vusir Jansson