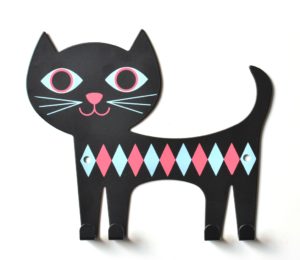 Laser cut steel hooks with printed  details.
We dare saying that these hooks are just as much art
for the walls as they are for hanging things.
The cat looks great in the kitchen or for hanging jewellery.
Let the Key Man guard your key by the entrance door
and you will always know where your key is.
Screws for wall mounting are included, however
make sure to use the right screws and plugs for the
material in your wall.
---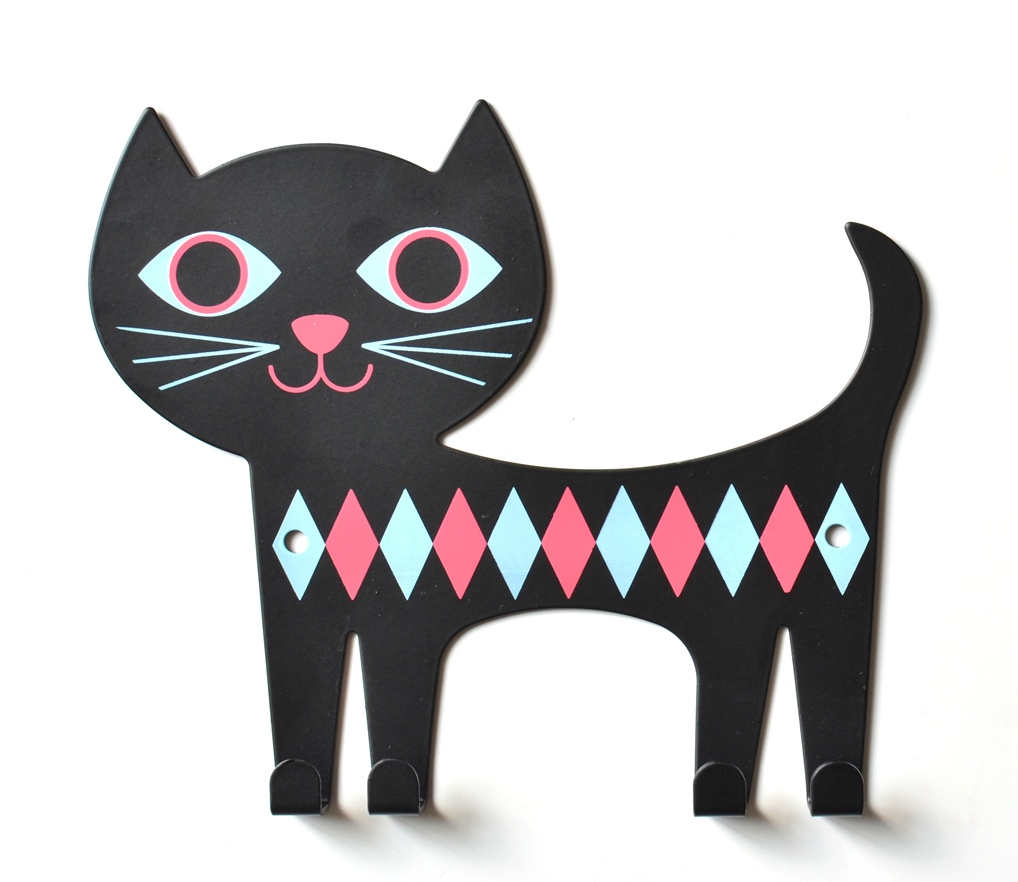 Cat Pink/blue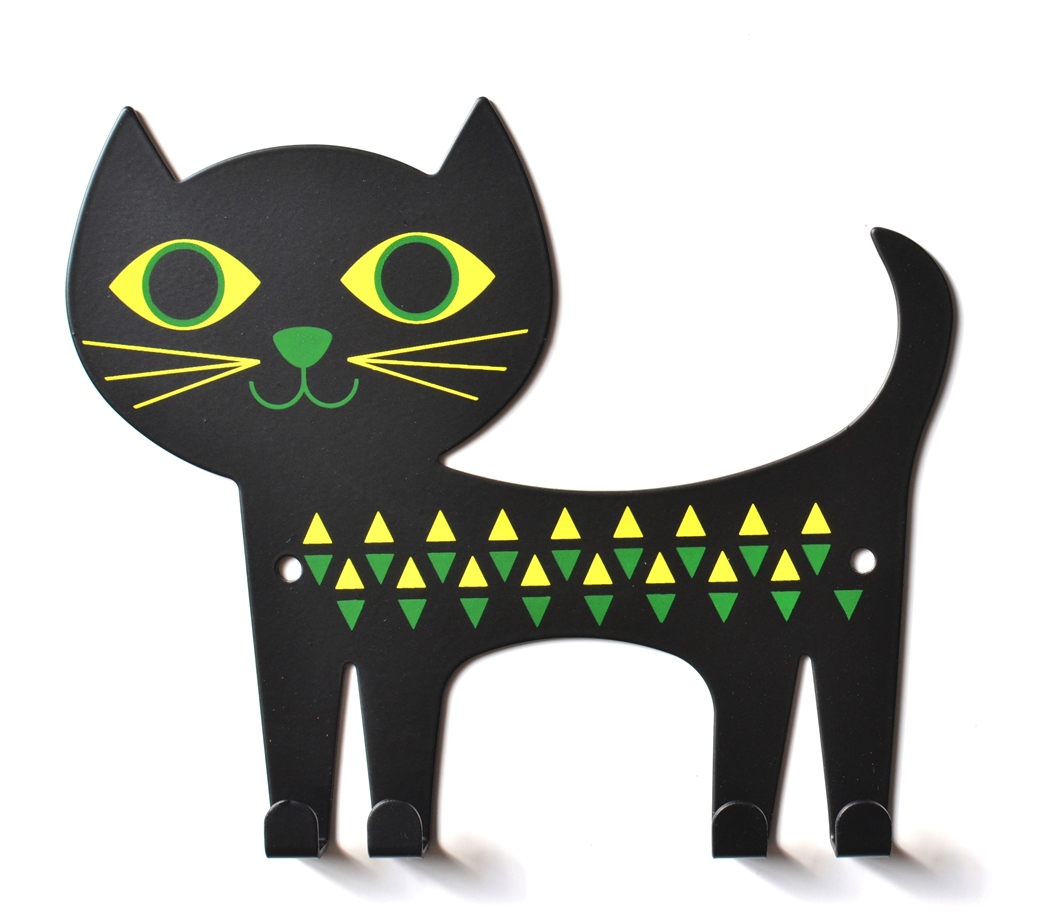 Cat Yellow/Green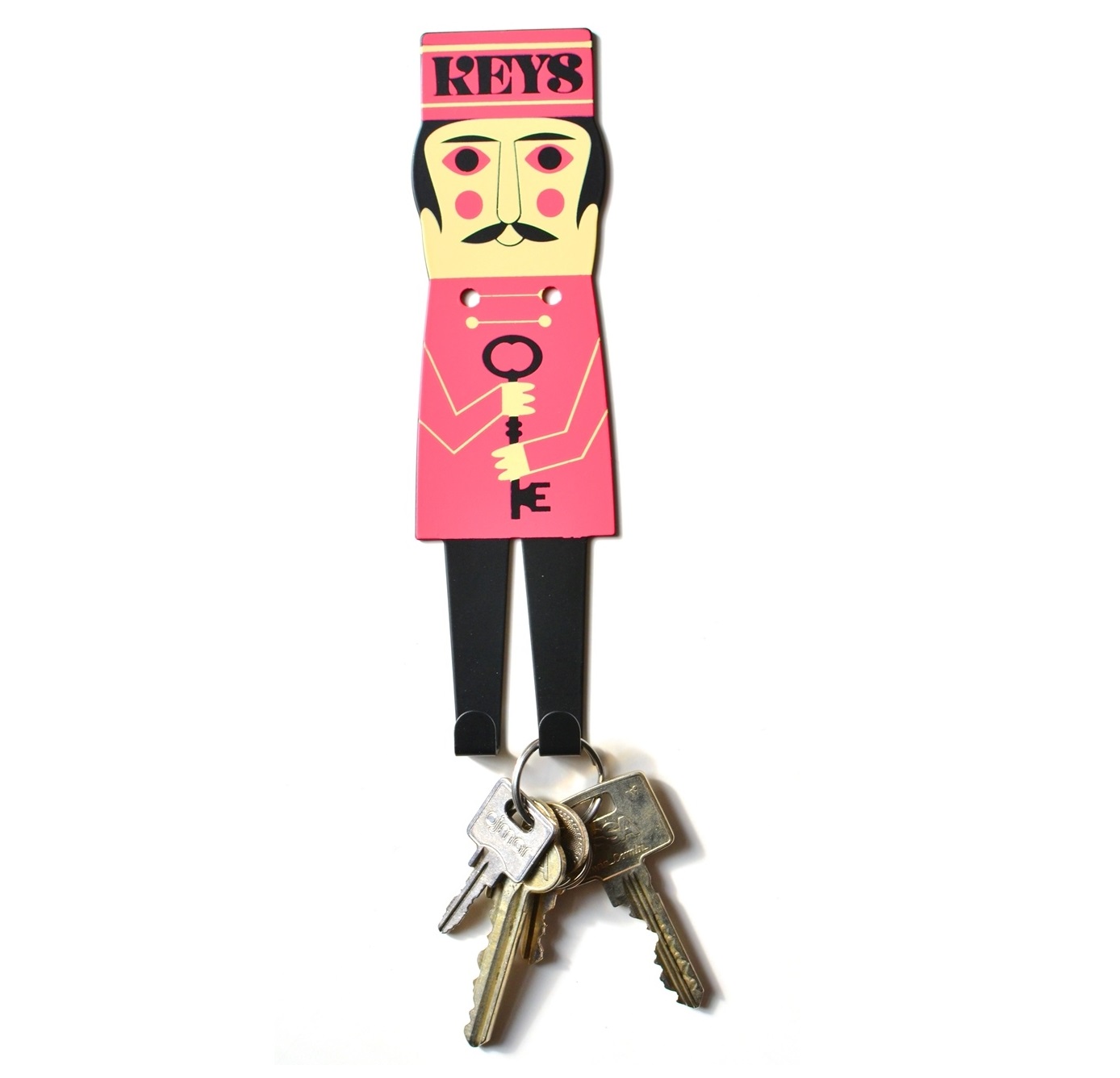 Key Man
Cat Pink/blue

Cat shaped metal hook with painted details.

Design: Ingela Arrhenius
Idea and production: OMM Design.

Screws for wall mounting are included. However, make sure to have the right screws and plugs for the material in your wall.

Dimensions: : 13,5 x 16 cm

Item number: HK1PB

Cat Yellow/Green

Cat shaped metal hook with painted details.

Design: Ingela Arrhenius
Idea and production: OMM Design.

Screws for wall mounting are included. However, make sure to have the right screws and plugs for the material in your wall.

Dimensions: : 13,5 x 16 cm

Item number: HK1GY